Sammy
He still has a limp, is a little stiff and the scars will probably always be visible but he is almost back to the old Sammy. He will be chasing Frisbees in no time.
The bills were astronomical and the required care was round the clock. But it was worth it. He will be around for many more years to come. Chasing Frisbees and giving kisses.
Thanks to all who helped Save Sammy!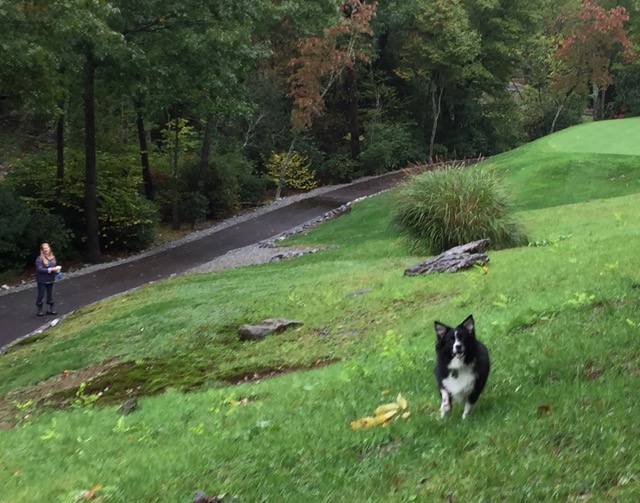 They gave him a party on his last visit to the hospital. Bandages will all be changed at home from now on.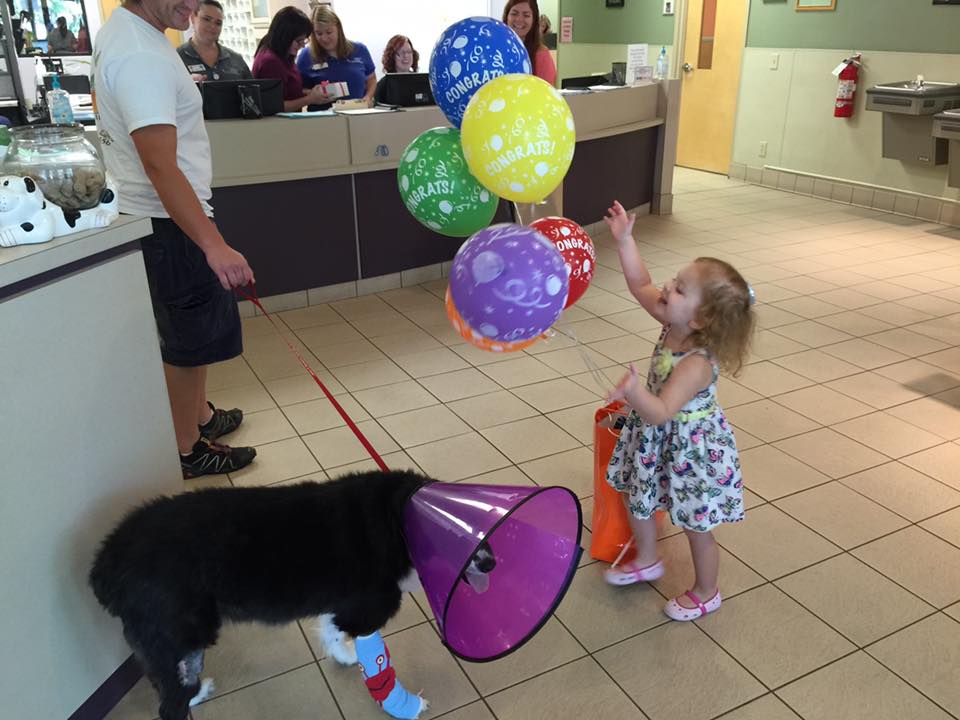 Front Leg still in cast with pins in the bones but getting better every day.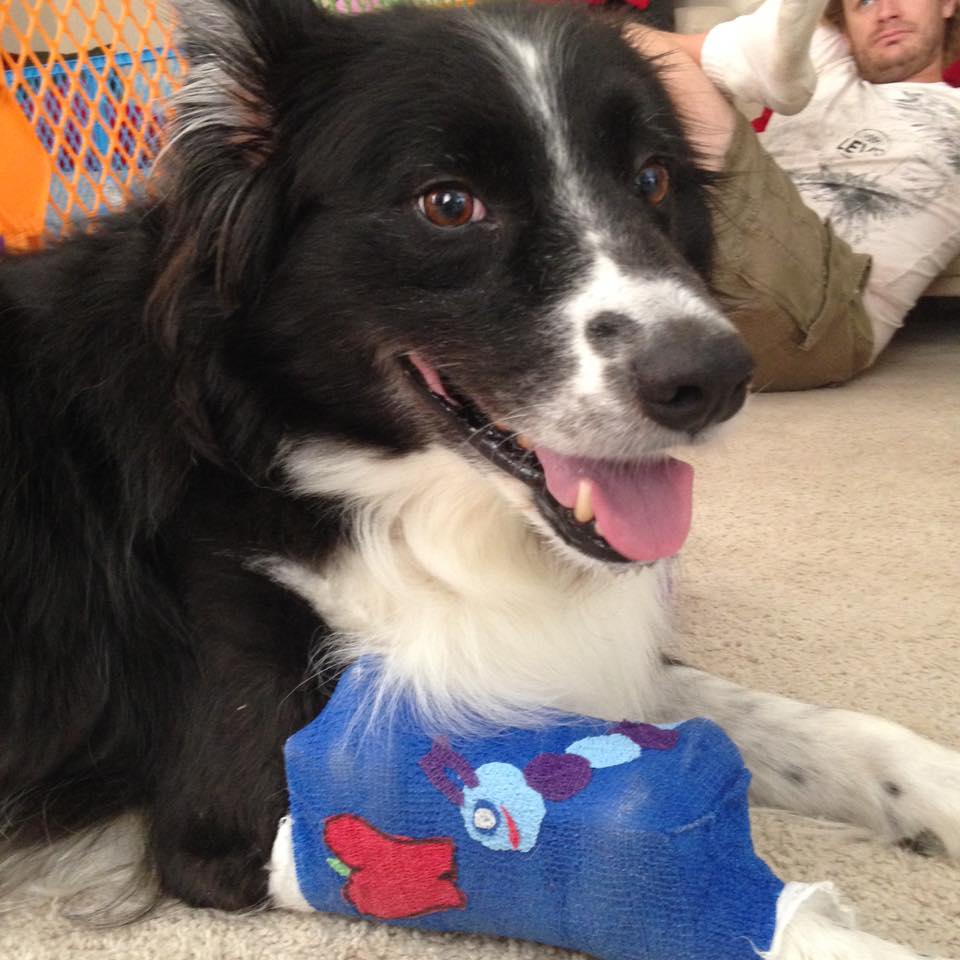 Lots and lots of love and care and weekly visits to the hospital. Doctors say he is surprising them on every visit. Thanks for the prayers and well wishes.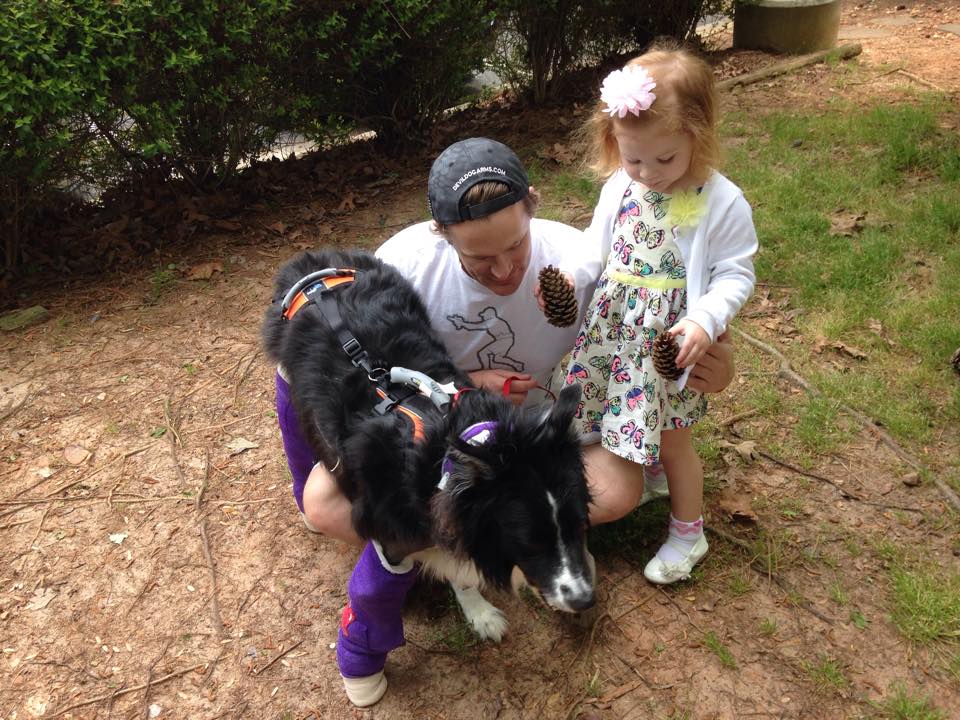 Most of you know that our furry mascot, Sammy was run over by a careless driver in April.
He spent many days in the hospital and it was touch and go for awhile. His legs were crushed and they really thought he would loose at least the front one.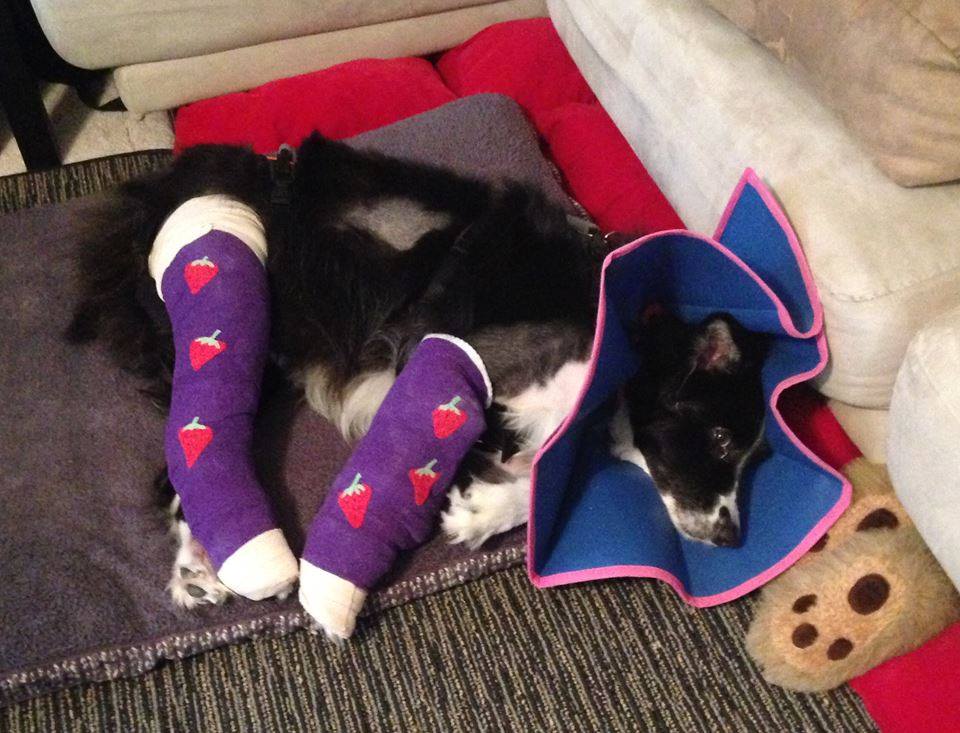 This is one of the first photos of him after leaving the hospital.