Bring a Friend - NC Concealed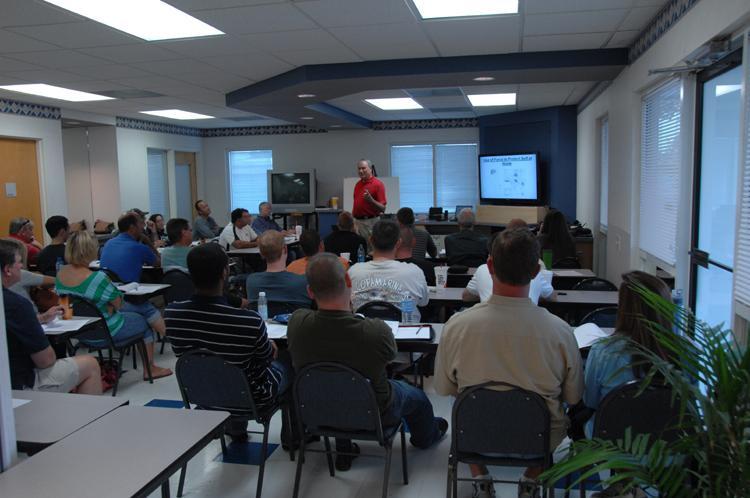 Currently Unavailable
MSRP

$10000
Bring a friend - NC Concealed Carry Class Jul 20-21 (2019)
DISCOUNTED PRICE FOR 2 STUDENTS


CONCEALED CARRY HANDGUN TRAINING / CERTIFICATION
Now Recognized in 27+ States
"A NC Resident, with a CCH license, may now use the license in lieu of a pistol purchase permit when buying a firearm."
A full compliment of Firearm Safety, Marksmanship and Personal Defense related classes are offered by NRA and NC Justice Academy Certified Instructors.
We are very fortunate to have R. Steve Johnson as our chief CCH instructor.
A native of NC, Steve has been with the NC Department of Justice since 1972. He has been a sworn Law enforcement officer since 1976 and continues to serve as a reserve officer at two agencies. Steve holds certifications from the NC Education and Training Standards Commission as a Firearms Instructor, a Defensive Tactics Instructor, and a Physical Fitness Instructor; from the National Rifle Association as a Submachine Gun Instructor and a Police Firearms Instructor. He has attended armorer's schools conducted by Smith & Wesson, Remington, Glock, SigArms, Colt, Beretta, and Mossberg. Steve is currently the President of the International Association of Law Enforcement Firearms Instructors (IALEFI), a member of the Police Marksman Association, the NC Law Enforcement Officers Association, the National Rifle Association, the NC Law Enforcement Planners Association and the NC National Guard High Power Rifle Team. As an Instructor for the NC Justice Academy, Steve is responsible for the certification training of all NC Law Enforcement Firearms Instructors, as well as, training in such topic areas as sniper training, transitional pistol training, firearms for female officers, and many in-service firearms activities for entry or tactical teams. Steve has served as an expert witness in the areas related to use of force.
NC CONCEALED CARRY HANDGUN COURSE (Required 12hrs)........(members) $90 (non members) $100
Comprehensive instruction in the laws governing the use of deadly force, the concealed carry statute and other relevant issues. Course also covers the handgun nomenclature and operation, ammunition, safety, shooting fundamentals, and issues regarding carry of a concealed handgun. "100 rds"
All live fire will be done at our comfortable indoor range facilities.
Note: This class is designed for persons who have had some experience with handguns. If you are not comfortable with a handgun at all, you should consider one of our Handgun Basics sessions prior to the CCH class. We have basics classes scheduled weekly.
CLICK HERE to sign up for a BASIC CLASS
CCH CLASS Itinerary:
Saturday 8:00 - 5:00, Class room instruction, Lectures, Demonstration, Video presentation, Held at the annex classroom. Regular breaks and a 1 hour lunch period. Multiple choice, true/false exam at end of day.
Sunday, Live fire range practice and proficiency test. Class will be split into smaller groups and assigned one of these shooting/testing times. You will sign up for your shooting time on Saturday morning during class.
Sunday 8am, 9am, 10am, or 11am, OPTIONAL PRE-QUALIFY see notice below *
WHAT WILL YOU NEED:
Saturday, you will need your Identification (drivers license), "UNLOADED FIREARM" and pen or pencil. If you don't have a firearm and wish to use one of our loaner firearms we will provide an inert blue training gun for Sat and one of our rental handguns for the live fire on Sunday.
Sunday, you will need your Firearm, 90-100 rounds of ammo, and pen or pencil. We sell all popular handgun calibers. If your gun uses an odd caliber please check with us beforehand for availability. We suggest that you shoot your personal firearm, however we have loaners for those who need them. We will also provide eye and ear protection for those who do not have their own. There is a lot of critical information to cover on both days, please be courteous to your fellow classmates and arrive on time.
* PRE-QUALIFICATION: If you are competent in your firearm handling and shooting skills and you can successfully engage a target at 3, 5 and 7 yards, you can pre-qualify to skip the Sunday portion of the class. The pre-qual test consist of 40 rounds and takes about 15 minutes. Just let us know that you want to pre-qual when you reserve your spot in the class. We will set up an appointment for you. POSITIVELY NO AMMUNITION ALLOWED IN THE CLASS ROOM ON SATURDAY! We will inspect your firearms at the door!
*Members* If you are a member of PDHSC you will save 10$ off the regular price. Choose this option and in the special instructions include your member number upon checkout. If you don't include your member number or you choose this option and fail to have a membership with PDHSC you will be charged the full amount. If you have a paper PDHSC card this means you have been a visitor of PDHSC and you are not a member. If you have lost your card you will need to call PDHSC to sign up for the class and save your $10 off the regular price (919-779-6880).
Saturday class is held at the annex classroom at:
303 Tryon Rd.
Raleigh, NC 27603
Sunday shooting/testing portion will be held at our range facility at:
301 Tryon Rd.
Raleigh, NC 27603
Item Info
| | |
| --- | --- |
| Item | Available In Store |
| Brand | |
Save for Later
X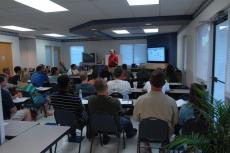 Bring a Friend - NC Concealed
Searching